5-in-1 Vertical Slicer
A verticalfood slicer designed for
· Dicing
· Slicing
· Grating
Making your kitchen work easier and more convenient.
Choose your blade for the right style and thickness

· Lever principle design, savingtime and energy.
· Features 30+ slicing options.
· Rip through your kitchen prep.
· Makes healthy, delicious cooking abreeze.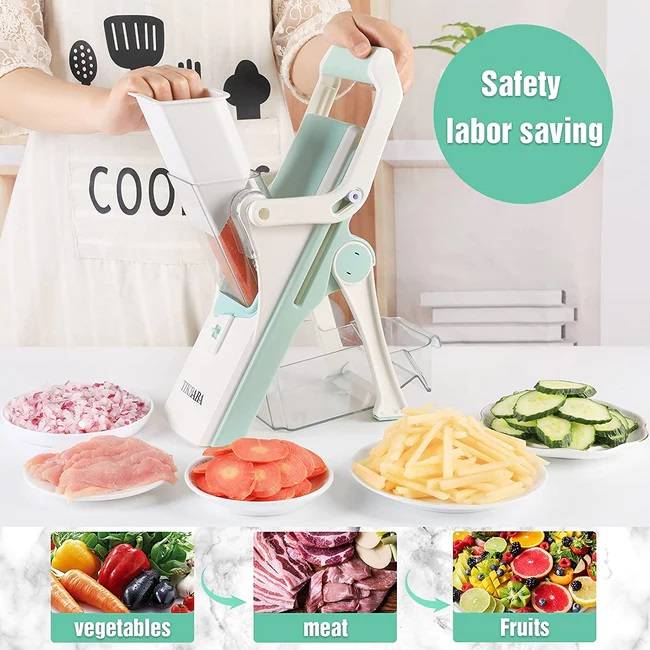 The Herb Mill
Makes mincingfresh herbs a breeze. Easily grinds herbs without bruising them.
Grind Fresh Basil, Parsley, Cilantro, Ginger, Dill, Mint, Oregano, Sage,Garlic, Olives, Capers, Cumin and more.


Just twistover your favorite dishes and savor right away.


· Features foodgrade plastic and stainless steel blades.
· Blades neverneed sharpening.
· Dishwashersafe for easy cleanup.
· Healthy andsavory were never so easy.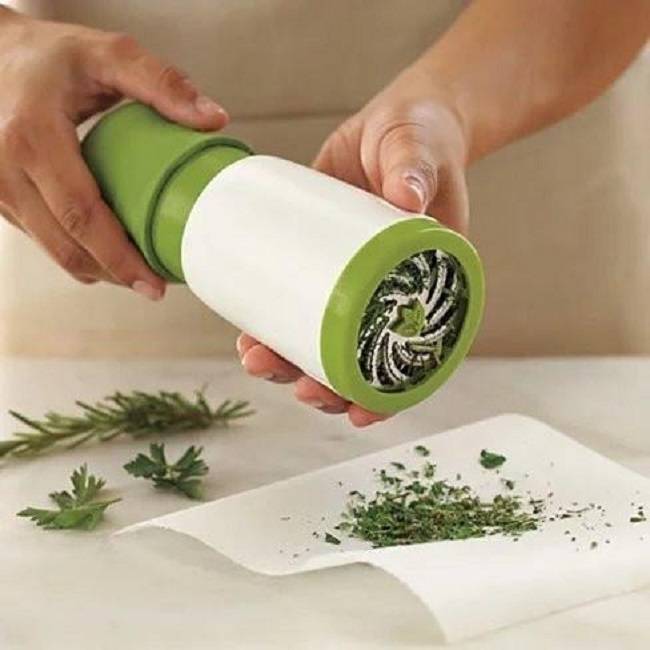 Rechargeable Veggie Chopper andMini Food Processor
Powered by arechargeable, built-in battery.
Features astainless steel blade to do any job quickly.
One quickcharge will save you hours of manual chopping.


· Chop, dice,cut and crush to your taste in seconds.
· Bowl andblade are dishwasher safe, and the top wipes clean.
· Drop in youringredients, press the button and automatically crush it!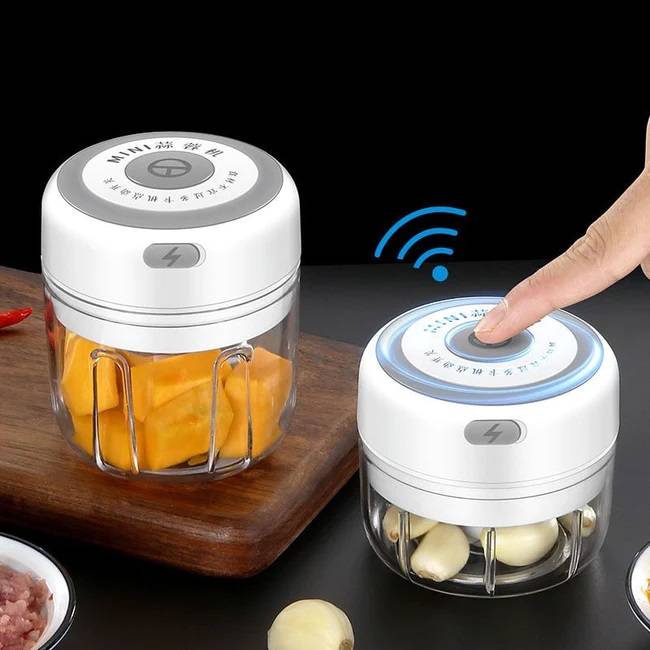 Ergonomic Ceramic Vegetable andFruit Peeler ( FREE )

Adding veggies to your diet will be a breeze with this amazing ceramic peeler!
Inthe kitchen, prep is most of the work.
Ceramicknives are made out of a high-tech ceramic material,
second in hardness only todiamond.
This peelersaves time when you need to prepare a fresh cucumber salad,
shred carrots, peelapples, or chop up veggies for a dip.
Thishigh-quality ceramic, multi-functional peeler makes the dreaded
choreof peeling easy and fun And it comes in adorable colors!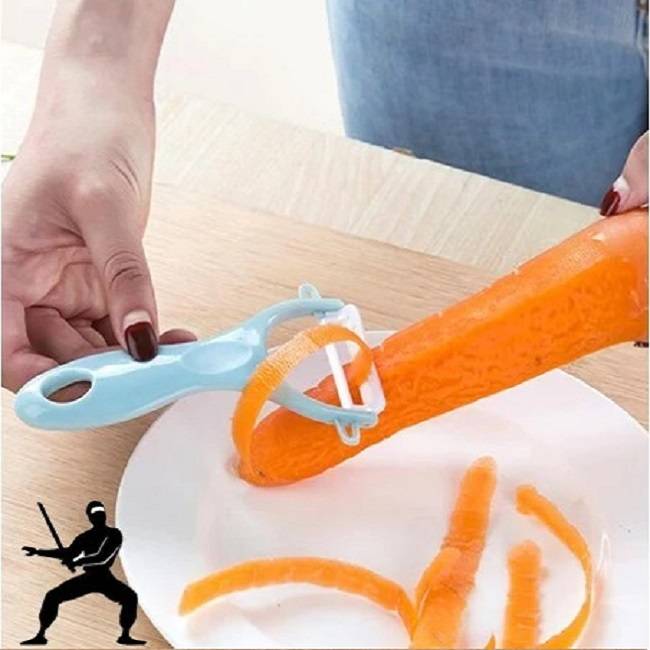 30 Minutes Meal eCookBook (FREE)
Now prepareyour meals in just 30 minutes with the help of 30 Minutes MealeCookBook.


You're 30-minutes awayfrom enjoying quick and easy meals, perfect for weeknights, specialoccasions, or family gatherings.